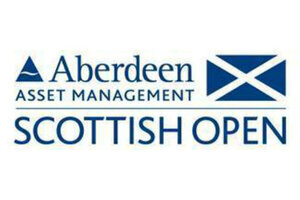 One weekend after NBC Sports televises the Wimbledon 2013 Championship finals, they will be back on the air from the gorgeous seaside
Castle Stuart Golf Links
near Aberdeen, Scotland, for the Scottish Open. This will reportedly represent the first non-major, non-Ryder Cup tournament
to be broadcast by an over-the-air network in the United States
.
What, you might ask, would be the point of televising this event?
Golf fans get to see a fine portion of the Open Championship field, one weekend ahead of the big event at nearby Muirfield;


NBC may be positioning themselves for a possible future takeover of the rights to televise the Open Championship in the United States.


NBC will attempt to capitalize on sports fans making room in their schedule on consecutive Sunday mornings, as well as giving the Inverness area some much-needed promo time;


NBC will likely promote the Scottish Open heavily during their Wimbledon coverage. Any time golf receives promos during other sports telecasts is always welcome;


The European Tour will get some highly desirable promotion on U.S. network television, which is also helpful since NBC's co-owned Golf Channel carries a good deal of Euro Tour events;


The tournament's lead sponsor, Aberdeen Asset Management, will get a chance to market to North American business owners, managers, and investors.


Viewers will get to see a "modern seaside links" course; Castle Stuart opened in 2009 with a co-design between American architect Gil Hanse and owner/developer Mark Parsinen. Unlike many championship-caliber courses, Castle Stuart is very much open to the public. (And I have already added that course to my "bucket list.")
Some American viewers may shrug and say "meh," but I, for one, am looking forward to seeing how NBC Sports golf bosses Jon Miller and Tommy Roy plan the coverage. The Scottish Open should fit nicely into their "Championship Season" theme, following on the heels of the men's and women's U.S. Opens, the NHL's Stanley Cup, and Wimbledon.
Marketing aside, the course itself is in an especially gorgeous part of Scotland, with several landmarks and attractions nearby, including several castles and Chanonry Point, which is a prime spot for viewing bottlenose dolphins.
read more
Read an interesting golf article? Tip Your Editor!


Image via Children's Hospice Association Scotland
yac54159 says:
We all are getting and making the better and great chances to know about the cold golf ball thoughts and making the tips. Great job, every one can visit the
Golfer Expert
blog and get more sports and best golf ball news as well.
5/6/18