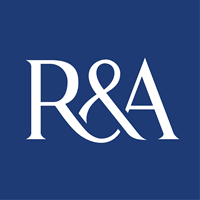 Women will immediately be allowed to become members of the Royal & Ancient, one of golf's two rule-making bodies. Following a vote by R&A members, the organization will also literally opens the doors of the iconic clubhouse at Saint Andrews in Scotland to women, as well. Women have long been allowed to play the R&A's courses, but have never been allowed in the clubhouse before today's vote.
Approximately 1,800 of the R&A's 2,400 members worldwide participated in the vote, with 85 percent (at least 1,530 members) voting "yes" to allow women to become members. The vote ends 260 years of a men-only policy.
In an official statement from the R&A, secretary (chief executive) Peter Dawson said this:
"I am very pleased indeed to announce that the membership of The Royal and Ancient Golf Club of St Andrews has voted overwhelmingly in favour of welcoming women members.

"More than three quarters of the club's global membership took part in the ballot, with a decisive 85% voting for women to become members.

"This vote has immediate effect and I can confirm that The Royal and Ancient Golf Club of St Andrews is now a mixed membership club.

"The membership has also acted to fast-track a significant initial number of women to become members in the coming months.

"This is a very important and positive day in the history of the Royal and Ancient Golf Club. The R&A has served the sport of golf well for 260 years and I am confident that the club will continue to do so in future with the support of all its members, both women and men."
Not surprisingly, among those cheering the decision is the British government's minister for sport, Helen Grant, the Member of Parliament representing Maidstone and The Weald and a member of the Conservative Party:
"This is positive news for the sport and I hope we will now see other golf clubs that still have outdated same sex policies follow suit. With golf in the next Olympics, there is a huge opportunity for the sport to grow and this sends out the right inclusive message that golf is for everyone."
Another approving viewpoint from inside the golf world comes from PGA of America president Ted Bishop:
"Women have played and will continue to play an integral role in the game of golf. In fact, women represent the biggest growth market in the sport, and every step to make golf more inclusive is good for the game. The PGA of America is thrilled that the R&A is welcoming women into its organization, and loudly applauds its decision."
Perhaps what is most surprising is that some 270 men thought that continuing to exclude women was appropriate. But the matter is settled — finally.
Official statement
Read an interesting golf article? Tip Your Editor!
Image via R&A