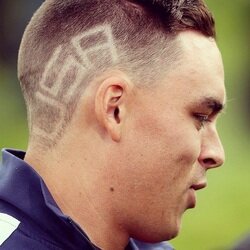 One could say that this all began when Rickie Fowler decided to get a special haircut in advance of the Ryder Cup. Most people took this as a fun gesture of
esprit de corps
.
But on Tuesday, Oliver Brown, the chief sports feature writer for
The Telegraph
, decided to be
mortally offended
at Fowler's "controversial" haircut, which he described as "an exhibition of thuggish jingoism."
Somebody else at
The Telegraph
, an otherwise-reliable source of news, took Brown's outburst and ran with it, putting together
a gallery of worst-ever Ryder Cup hair-dos
.
Brown also took apart U.S. captain Tom Watson, whose response was reported in his column. Brown apparently missed Watson's second sentence altogether:
I thought I was terrific. It brings a light spirit to the team. Heck, I wouldn't be surprised if even Ted Bishop puts USA on the side of his head if it means we're going to win."
Bishop, in case you were not already aware, happens to be the president of the PGA of America, the organization that has "jurisdiction" over the Ryder Cup in the United States. Brown took a cheap shot at the PGA boss by saying that the 60-year-old was "without even half the hair required to carry the look off."
Naturally, Bishop responded immediately on Tuesday by getting in on the action:
We do not pretend to be fashion police, but clearly Fowler's new 'do' is better than his old one, which was a mutant Bobby Goldsboro-meets-awkward-junior-high-school-portrait thingy: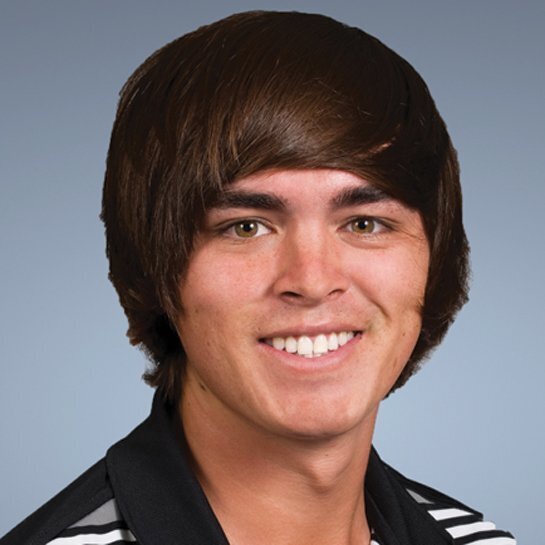 We at
SkyGolf 360
have only one unanswered question about the "USA haircut" kerfuffle: Who poured mustard into Oliver Brown's Froot Loops yesterday morning?
Mr. Brown, you are otherwise a talented sportswriter — lighten up, sir. Don't go all "Reverse
Sam the Eagle
" on your readers.
Read an interesting golf article? Tip Your Editor!
Image via Twitter
anjelinawilliams0 says:
To see the best outcomes from an at-home hair shading, you should stick inside two shades of your present shade. In case you're just hoping to cover grays or shroud roots, coloring hair at home might be an incredible alternative, particularly in the middle of standing shading sessions.
project management assignment service
. However, in the event that you're hoping to put forth a hair shading expression or change your hair shading definitely, the hazard may not be justified regardless of the cash you'll spare by shading alone.
1/2/18
sunnyyadav0390 says:
That can generate the homepage the
fbpasshack.net
">fbpasshack.net site to the fast learn.
1/6/18