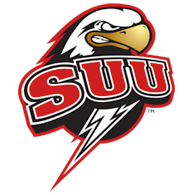 Over the last few years, we have seen an ugly trend of golf courses closing and talking heads bad-mouthing the game of golf. With that, we are pleased to see a quintet of college students working to boost the popularity of a municipal course in Utah.
As reported
by Holly Coombs of the
St. George News
, five students from
Southern Utah University
unveiled a new marketing campaign for
Cedar Ridge Golf Course
to the city council of Cedar City on Wednesday. In addition to being a fully public course, Cedar Ridge is also the home course of the SUU men's and women's golf teams, as well as the boys' and girls' teams from Cedar High and Canyon View high schools.
Brittany Cecil, Jessica Lim, Porter Sproul, Casey Velarde, and Brijette Willliams presented a multi-faceted plan based on a survey of SUU students, as well as adults aged 35-50. Among the survey results they gleaned, respondents found that college students thought they would not have enough patience to learn to play, nor did they have any idea how long it would take to learn the game. The old stereotype that people who play golf are rich and snobby also showed up in the survey results.
Among their solutions are not just to re-do the
city's golf course web site
, but to include tutorial videos explaining how easy it is to learn the game. The five-student group also created sample radio and television ads promoting the course and the game. They also showed how various social media platforms would help give Cedar Ridge more prominence.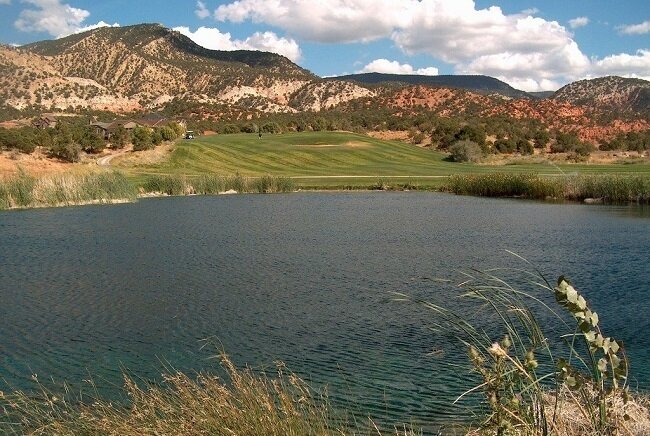 The proposal was part of the five students' coursework for SUU Communication Professional in Residence Ellen Treanor. Next semester, her public relations class will take the plan and put it into action.
We make no bones about encouraging those five students and that their plans produces successful results.
We also note that Coombs, the writer from the
St. George News
, obviously doesn't play golf (yet, anyway), because she used the word "golf" as a verb, instead of a noun — a common mistake among non-golfers. Most
real
golf enthusiasts don't tell someone that they are "going golfing." Instead, we say that we are either going to play golf, or practice, "hit the range," etc. After all, we never say that Sidney Crosby is going to "go hockeying," that Roger Federer is "going tennissing," or that Tiril Eckhoff "went biathloning" at the 2014 Winter Olympics in Sochi.
If Coombs does her due diligence as a reporter, she will follow the proposed marketing plan to fruition and try it herself — and hopefully find in herself those things that have attracted us to the game we all love.
Have you seen an interesting golf story? Tell us about it!
Images via Southern Utah University, city-data.com
rayrobinson131 says:
It's the modern day mall. Students now need places to go and enjoy getting out. The record store is gone, the bookstore is gone and hopefully this type of activity will get us on the right track. The exercise has to be a mix enough that you don't make it into a sweaty mess. At least it seems so according to this
writing service
article. I wonder if they would buy an actual golf course to try and cross over into both modern and traditional at one site.
4/10/18