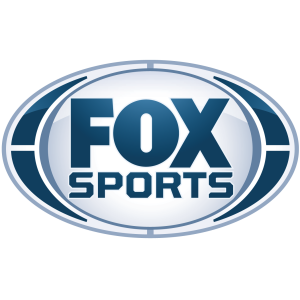 On Saturday, Fox Sports will have a real-world "rehearsal" of their new golf coverage when they broadcast the final round of the Franklin Templeton Shootout. Earlier this year, Fox won the United States Golf Association's television contract, giving them the right to televise the men's and women's U.S. Open Championships, as well as the USGA's amateur championships.
Over the last two decades, Fox Sports has become known for several innovations in sports television, most notably the "Fox Box," providing a constant on-screen display of the teams, score, in-game clock and period progress. It is now so ubiquitous that even local cable providers use it in their coverage of high school sports.
For this "dry run," Fox Sports will employ 73 microphones, 24 cameras, ten replay machines, seven of the nine announcers listed below, five audio mixers... and a partridge in a pear tree.
Clearly, the USGA hopes to tap into the creative talents and imagination that have put Fox at the forefront of sports coverage, mostly leaving the other networks to borrow from their bag of tricks as budgets permit. We don't yet know quite what to expect from Fox in their golf coverage — and it is entirely possible that any technical innovations may not make it to television screens until the U.S. Open in June. But to be sure, whatever new tricks Fox has will surely be tested behind the scenes on Saturday.
What
is
known is who will be on the microphones during USGA championships:
Booth: Joe Buck and Greg Norman


Towers: Brad Faxon, Steve Flesch


On-course: Holly Sonders, Juli Inkster


Studio: Shane O'Donoghue, Corey Pavin


Rules: David B. Fay
Inkster could prove to be the star of the on-course coverage — and having done a little on-course announcing previously for Golf Channel, she is not a true rookie. Sonders, of course, comes to Fox from Golf Channel. Fay is the former executive director of the USGA, so his presence is not only appropriate, but will likely include some helpful "inside information" about the USGA.
For his part, Norman said he still has butterflies:
"I think going in, I'll be as nervous as I was walking the first tee at Augusta National and teeing it up for the first time."
Part of the Shark's nervousness might also stem from the fact the Shootout will be played at
Tiburon Golf Club
, which Norman himself designed.
Fox's coverage of the final round will air on Saturday afternoon from 1:00 p.m. to 5:00 p.m. EST here in the United States. Even if the golf itself does not prove to be riveting, the coverage should be interesting, to say the least.
Have you seen an interesting golf story? Tell us about it!
Image via Fox Sports
no comments posted yet.