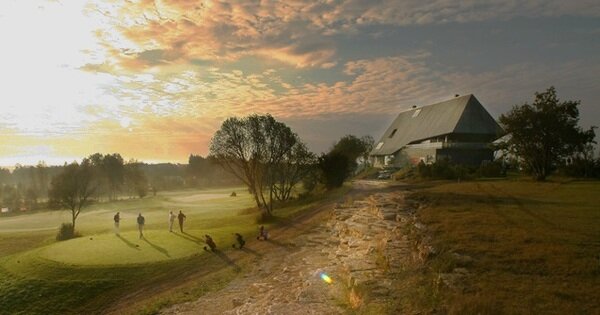 Estonian Golf & Country Club's Stone Course will get a major redesign and rebuild from
European Golf Design, with Swedish golf superstar Annika Sörenstam consulting.
Annika Sörenstam is making golf course design news this week, joining Tiger Woods, whose El Cardonal course
opened on Tuesday
.
Since retiring from competitive golf, Sörenstam has turned her first name into a multi-faceted brand that includes clothing, wine, a teaching academy, and a charitable foundation. Now the Swedish superstar, who racked up ten major championships among her 93 professional victories, is gaining a higher profile as a golf course architect. Until this week, all of Sörenstam's design projects have been in the Far East, Turkey, and South Africa.
But on Tuesday, her company announced that she has won
her first co-design contract in Europe
, working on an 18-hole layout at
Estonian Golf & Country Club
, located roughly a 20-minute drive outside the capital city of Tallinn. She will be consulting on a new, family-friendly course with
European Golf Design
, a firm co-owned by the European Tour and IMG.
EGCC's Sea Course is already well-regarded by golfers across Europe and is a European Tour host site. But the club's 9-hole Stone Course is being redeveloped — and it has some very interesting natural rock and stone outcroppings and formations along the way. EGD and Sörenstam plan to redesign this 9-holer into a family-friendly (and presumably shorter) layout. Construction is supposed to begin in 2016, with the new layout debuting in 2019.
We *do* hope they will preserve and highlight the 5,000-year-old stone formations. The legendary Dr. Alister Mackenzie would demand nothing less.
Read an interesting golf article? Tip Your Editor!
Image via Estonian Golf & Country Club
samcharl says:
Your post is very interesting to read. you are doing a great job. Thanks for the information.
Simply wish to say your article is as astounding.I just like the helpful information you supply for your articles.
www.medaway.co.uk
3/21/19