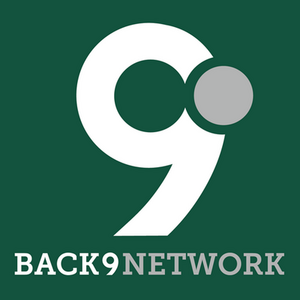 Back9Network is a cable/satellite channel devoted to "golf lifestyle" and launched online in April of 2012.
However, they only received their first major distribution on DirecTV (Channel 262) — and that was this past September 29 — at a cost of $7 million. Distribution remains extremely sparse; not even Comcast/Xfinity carries the outlet. Also problematic is the fact that it is reportedly available only in 480i SDTV format.
Back9Network began life with a
reported
$30 million in startup capital and a $5 million loan from the State of Connecticut. Their studios and offices are in Hartford.
But problems are mounting for the fledgling channel. In fact, the problems are so public that
the network is suing its founder
, former CEO Jamie Bosworth, who resigned in August of 2014. Mara Lee of the
Hartford Courant
reports that the network claims that Bosworth "promised to not disparage the company" as a condition of his severance package. In the lawsuit, the company claims that Bosworth was reaching out to current and potential investors and "made false and disparaging statements about the company's financial outlook."
Whether or not Bosworth is actually guilty of the allegations, the facts appear to be true. On January 9, Back9 president Carlos Silva admitted that the company held up payroll for the highest-paid staff members. However, Silver said payments were up-to-date by January 16.
Now, things seem even worse: The
Courant
's Dan Haar reported that the broadcaster is
laying off 35 of its 85 employees
. While the
Courant
did not reproduce the entire press release, they did publish these comments from CEO Charles Cox:
"BACK9NETWORK's reorganization is a thoughtful strategy that will allow the network to remain competitive and produce engaging content while growing the golf lifestyle. We are committed to Connecticut with more than 50 full-time employees and contributors in downtown Hartford."
Have you seen an interesting golf story? Tell us about it!
Image via Twitter

bkuehn1952 says:
I stay reasonably well informed about golf, play 100 rounds a year, watch some TV golf, etc... The fact that I never heard of the Back9Network until now tells me they have a problem with getting noticed.
1/28/15
ally1957 says:
so you have never seen the back nine girls
2/2/15