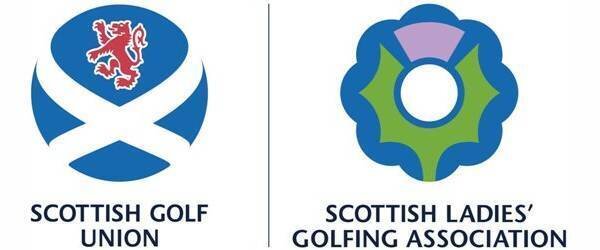 Scotland has two governing bodies in amateur golf — one for men and the other for women. And for the second time, the two organizations are proposing to
merge permanently
.
A number of issues and a few problems are driving this effort. Among them is that female memberships of Scottish golf clubs have plunged 20% in the last decade. Others, like Euan McLean of the
Glasgow Daily Record
say that, following the long-overdue admittance of women to the R&A,
this move is needed
to stabilize amateur golf in Scotland and help boost declining membership overall. The perceived gender differences are also an embarrassment to the leadership of both organizations. Streamlining budgets, staff, and efforts would also help with outreach, promotion, holding tournaments, and boosting membership at local courses.
The merger was first proposed in 2011, but a number of men's organizations objected, causing tremendous embarrassment for both unions. Since then, they have been working overtime to dispel a variety of misunderstandings, myths, and incorrect perceptions about how men's amateur golf in Scotland might be affected.
Tom Craig, a financial executive who serves as Chairman of the Scottish Golf Union, has been
strongly and repeated urging
the SGU's area associations to vote in favor of the proposal:
"This is the best we can do for the game for the next 10, 20, 40 years. It's not about today or tomorrow, it's about the future.

"I believe if you get involved in a sport, you are a custodian. You want to pass it on to the next generation in a better state than you found it — and this is our opportunity to do that.

"If the clubs come back and say we don't want amalgamation, then that's it; it will have gone for a generation and the word I use is 'bleak.' I believe if you get involved in something like a sport, you are a custodian. You want to pass it on to the next generation in a better state than you found it. This is our opportunity to do that.

"Currently, this is the most significant issue facing Scottish Golf. Amalgamation is fundamentally important to building a modern, democratic, inclusive governing body for Scottish amateur golf. It is vital we pass on a fit for purpose organisation for the next generation to take the game forward. It creates the opportunity to build an effective partnership among golfers, Clubs, Areas, Counties, Board and staff for the greater good of Scottish Golf.

"A single body will help attract more women into golf and remove some of the stigma of a male-dominated game."
Amateur golf remains the only sport in Scotland in which men and women have separate governing bodies. The English Golf Union and the English Women's Golf Association merged on January 1, 2012 to form England Golf, a single unified governing body for amateur golf in England.
The polling is being conducted by an outside consulting firm and is open until Friday, February 27.
Proposal
Have you seen an interesting golf story? Tell us about it!
Image via Scottish Golf Union

bkuehn1952 says:
A merger makes sense. A further step in the right direction would be to give control to the individual golfers rather than the clubs. It always seemed odd to me for the USGA to be controlled by the member private golf clubs rather than individual golfers. Most things in the USA are run on a democratic representative basis. Not the USGA. I am a "member" but since I do not belong to a private club, I have -0- standing. It can be debated whether it would be good or bad, but if we public golfers had a say, more effort might be directed at "pace of play" versus banning anchored putting strokes.
1/28/15

Torleif Sorenson says:
A fine point well made, sir!
1/29/15
ally1957 says:
does this mean they have to pay the same membership fees now
2/2/15
ally1957 says:
The trouble with members having a say is that what the majority say will have little baring on the case in point. Therefore nothing will get done " you can please please some of the people some of the time and all of the people none of the time"
2/2/15