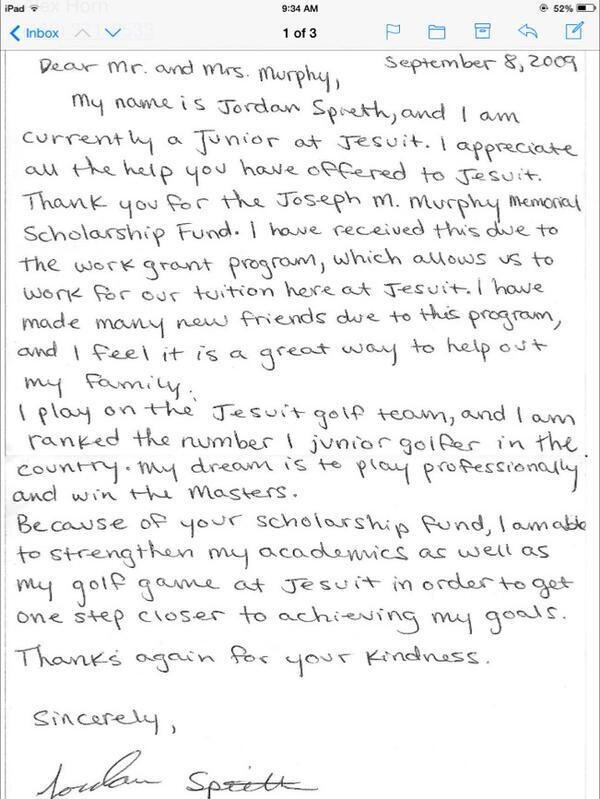 Now that Jordan Spieth has won the Masters, some of his amateur-era history has emerged, including the thoughtful letter he wrote to the founders of a memorial scholarship. In the letter (
above
), Spieth showed that he was already focused on a professional career and winning the Masters.
This writer has seen letters and posts from grown adults that are not nearly as well-written and concise. The letter displays not only Jordan's intellect, but also about the influence of his parents and teachers at Jesuit High School.
We are certain that the members of Augusta National Golf Club are more than pleased that Jordan Spieth is the newest prominent face of the Masters Tournament.
Have you seen an interesting golf story? Tell us about it!
Image via Twitter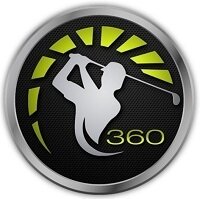 no comments posted yet.