The European Tour now has one fewer venue from which to choose the host site of the 2022 Ryder Cup. Earlier today,
Portuguese Golf Federation
president Manual Agrellos announced that Portugal has
dropped out of consideration
to host the 2022 Ryder Cup.
"We have once again enjoyed working with our colleagues at Ryder Cup Europe, as we assessed the merits and viability of formally submitting a bid to host The 2022 Ryder Cup within Portugal. We are certain that a Ryder Cup in Portugal is of paramount importance as it will allow the exposure of our country as a top golf destination and will allow us the opportunity to further develop the game in Portugal.

"We have reluctantly concluded that the prevailing economic environment would prevent us from developing as strong a bid as we would wish and have therefore decided to wait for a future opportunity."
Indeed, hosting the Ryder Cup would have been a major financial boost not only for golf in Portugal, but also tourism.
Ryder Cup Director Richard Hills and his team have already undertaken bid inspection visits in Austria, Germany, Italy, and Spain. The specific venues they have toured are:
Sporting Club Berlin-Scharmützelsee, just outside Berlin. This course was co-designed by six-time major champion and Ryder Cup star Sir Nick Faldo. One interesting part of that official visit was a tour of Berlin Brandenburg Airport, which was supposed to open back in 2010 and is now tentatively scheduled for a 2017 opening.


PGA Catalunya Resort, located in the Costa-Brava-Barcelona region of northeastern Spain. Spain's bid has support from a variety of sources, including King Felipe VI.


Marco Simone Golf & Country Club, a Jim Fazio design located northeast of Rome, has been proposed as a venue by the Italian Golf Federation. As we reported last November, the Marco Simone Club could be an attractive venue in part because of the ancient castle located on the grounds.


Fontana Golf Club is Austria's proposed venue, located south of Vienna.
Final formal submissions are due by April 30. The European Tour is expected to announce the venue selection this coming autumn.
Have you seen an interesting golf story? Tell us about it!
Image via Facebook, FPG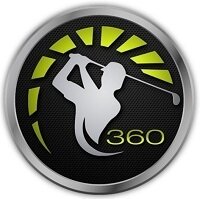 Lillie12 says:
This dream is what people are trying to live even with so many things to carry out and I think that with time, everything will be good to
click
and there will be much more for us. It's good to have it.
9/6/18