U.S. Amateur Four-Ball taken by Walker Cup vets
And they did:
Pittsburgh-area resident Nathan Smith and his 2013 Walker Cup teammate Todd White of Spartanburg, South Carolina,
were the victors
the inaugural men's U.S. Amateur Four-Ball Championship on Wednesday at
Olympic Club
in San Francisco. They defeated Sherrill Britt and Greg Earnhardt 7 & 5 in a relatively short final.
Both White and Smith have long golf résumés; the 36-year-old Smith has four U.S. Mid-Amateur Championship victories among his 33 USGA appearances. The 47-year-old White has 16 USGA appearances of his own.
The men's and women's Four-Ball Championship is the replacement for the Public Links Championships, which were discontinued after last year. The inaugural
U.S. Women's Amateur Four-Ball Championship
will begin on Saturday at the Tom Doak-designed Pacific Dunes Course at
Bandon Dunes
in Oregon this coming Saturday morning.
Have you seen an interesting golf story? Tell us about it!
Image via PGATour.com, Twitter, Flickr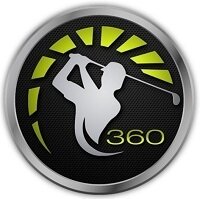 srogers13 says:
Brilliant thinking, let's make one trophy for a two man winning team.
5/7/15

bkuehn1952 says:
Good point srogers13. True, they get to keep the medals but what do they put in their trophy case?
On the other hand, I applaud the USGA on their fiscal conservatism. Saving 50% on the trophy costs was brilliant. I wonder if they recycled the Publinx trophy, thus saving even more money for their cash strapped organization?
5/7/15
srogers13 says:
Maybe there is a zipper or velcro holding the trophy together
5/7/15