Before the start of last week's Players Championship at TPC Sawgrass, some of the general chatter was that the two most "overrated" players on the PGA Tour were
Rickie Fowler
and
Ian Poulter
. So, when Fowler impressively captured the Players in a four-hole playoff, Poulter poked fun at his own public persona while congratulating the young Californian:
But former PGA of America president
Ted Bishop
is obviously still smarting from
his ouster last October
after a series of
juvenile Twitter posts
toward Poulter. Perhaps needing to show the world that he is still relevant, he spouted on Sunday evening:
Ummm, yeah. Right. Mr. Bishop doesn't seem aware of the
:-P
emoticon or the
</snark>
tag.
In demonstrating that Bishop apparently has to have the last laugh...
After this, perhaps in an effort to save face, Bishop retweeted Poulter's original congratulatory tweet to Fowler.
Meanwhile, the
current
PGA of America staff, who have been busy tweeting congratulations toward various NCAA and NAIA golf teams that won their respective championships, took time to tweet their congrats to Fowler with noticeably more professionalism:
For his part, Poulter finished the Players T-38 at (-4) 284. During the official 2015 PGA Tour season, Poulter has made ten of eleven cuts, highlighted by a T-6 at the WGC-HSBC Champions last November, a T-3 at the Honda Classic in March, and a T-6 at the 79th Masters Tournament last month. The Englishman is number 30 in this week's Official World Golf Ranking — ahead of seven major championship winners still in the top 100.
Have you seen an interesting golf story? Tell us about it!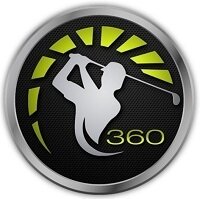 bkuehn1952 says:
That is quite a talent, inserting both feet into one's mouth. Someone needs to take Ted's phone away from him so he doesn't continue to hurt himself.
5/12/15