On Wednesday evening, David Letterman hosted his final Late Night show on CBS Television in the United States.
While Letterman was never the funniest host nor the best interviewer in late night television, his writers sustained his show — and they mostly succeeded with the Top Ten list segment. Today, we take a look back at three of golf's inclusions in his Top Ten lists. Of these three, 2009 U.S. Open champion Lucas Glover was genuinely the funniest. But Justin Rose and Annika Sörenstam also appeared on the program, as well.
Here we go...
Have you seen an interesting golf story? Tell us about it!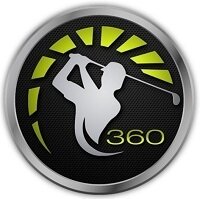 [ comments ]

bkuehn1952 says:
Thanks. I saw those years ago but it was nice to replay them.
5/21/15
mehreensiddique says:
nice bLog! its interesting. thank you for sharing....
caldwells.com/
6/6/21
[ post comment ]