A couple of weeks ago, USGA Executive Director Mike Davis warned U.S. Open participants that they will not succeed if they attempt show up at Chambers Bay without having practiced beforehand:
Tiger Woods is taking no chances; he spent much of Monday on the course getting familiar with the wild-and-woolly layout that has just one tree on the entire course. Woods reportedly spent 3.5 hours on the outward nine alone:
And Tiger is at it again today. And why not?
Forewarned is forearmed.
Have you seen an interesting golf story? Tell us about it!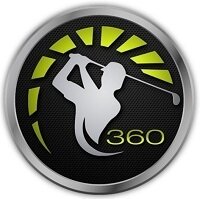 bkuehn1952 says:
I am sorry sir, I understand you were planning on playing 18 today and you had a pre-paid tee time for 9am. Unfortunately, we had a problem suddenly occur ... course maintenance ... pending US Open ... issues with the sprinkler system ... We will give you a rain check for ... 2016.
6/2/15
ally1957 says:
bet i could hit the one tree
6/3/15