James Nicholas is a star in the making. The senior from Scarsdale High School played into the water hazard, then waded in, sans shoes. The kid then hit this heroic water-save at the final hole of the New York State High School Golf Championship.
And yes, he won the championship.
Nicholas is a multi-sport athlete who is on his way to Yale University — and the ESPN Sportscenter highlight reel.
Of course, this reminds many of us of Bill Haas's amazing recovery from the water at the 71st hole of the 2011 Tour Championship. Haas won the event — and a big pile of money.
Have you seen an interesting golf story? Tell us about it!
Hat-tip: Kyle Porter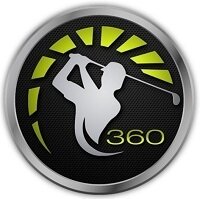 bkuehn1952 says:
I would have to say that the shot Nicholas hit had a difficulty factor of 6.25 versus Haas shot, which was 4.1
6/8/15
shubham says:
Its super for the understanding because here
my documents windows 10
article of this site is so perfect for the view of the learning and here we have lot of things for the learning.
8/8/19
win2888co says:
Tinycat99 hiện tại là nha cai uy tin và mạnh nhất khu vực Đông Nam Á nhà cái tinycat99 chính thức phát triển và mở rộng trên 2 quốc gia Việt Nam - Campuchia từ năm 2013, được pháp luật Campuchia cấp giấy phép kinh doanh và bảo hộ

Website đại lý chính thức: tinycat99
Hướng dẫn dang ky tinycat99
2/17/20