Peter Oosterhuis, the fine English gentleman, Ryder Cup stalwart (1971-1981), and retired CBS-TV golf commentator, has disclosed that he has early-onset
Alzheimer's disease
.
Oosty unexpectedly stepped away from his CBS golf broadcast job back in January. In an
online article
by Jaime Diaz, he said that he had been affected by some memory loss in his work with CBS and with Golf Channel, and was then diagnosed last July with the disorder by a neurologist in Charlotte, North Carolina. He lives in the Charlotte area and is a member at the famed
Quail Hollow Club
.
"Maybe in the course of my commentary, I wasn't giving a lot of information like I used to. I would just talk about what's on the screen. But I didn't feel like I had those things ready in my mind to call on to make a point like I used to."
For several months, Oosterhuis and his wife Ruth Ann ("Roothie") kept the diagnosis private. After nine months of private suffering, he revealed his condition last month at a fundraising event for the
Nantz National Alzheimer Center
at Houston Methodist Neurological Center. That center was started by CBS lead golf announcer Jim Nantz in tribute to his own father, Jim Nantz, Jr., who suffered from Alzheimer's for 13 years. The younger Nantz wrote about the ordeal in his first book,
Always by My Side: The Healing Gift of a Father's Love
in 2009.
In his article, Diaz reports that Oosterhuis is part of a program for an experimental medication in its third trial run. The medication is intended to break down plaque formations in the brain that cause Alzheimer's. A cure for Alzheimer's may not arrive in time for Peter A. Oosterhuis, but we hope that someday, doctors, scientists, chemical engineers, and researchers succeed in unlocking the answer.
It is especially cruel and ironic that Oosty has been stricken with the very malady that took the life of Jim Nantz's own father. But in the final analysis, perhaps it is appropriate that he chose that event and venue to announce his own diagnosis.
While Oosterhuis was not able to capture a major championship, he twice finished second at the Open Championship (1974 and 1982), finished T-3 at the 1973 Masters Tournament, and won the 1981 Canadian Open Championship. Perhaps most impressively, Oosterhuis compiled a
14-11-3 record in six Ryder Cups
— despite the fact that his team lost all six!
Most of us golf fans realize that for decades, Peter Oosterhuis has stood tall in professionalism, character, and integrity. But we like better how others describe him:
"Peter is a man of high character — it's why he was such an excellent companion in the commentary box — and what he's doing by going public is very brave. But I suspect the best way he can deal with it all is just to live day by day."
— Renton Laidlaw, retired golf announcer and President of the Association of Golf Writers

"There is no sweeter, kinder, more humble person in all of golf. I'm sure he is sad, but when we get together, he doesn't dwell, and we follow his lead. But sure, we miss him, and he misses us."
— Ian Baker Finch, 1991 Open Championship winner and current CBS golf commentator
In our view, Peter Oosterhuis
is
a fine gentleman who deserves a far more graceful exit from public life than this. But this does not mean that we will stop appreciating and deeply respecting him and his wife for the rest of their days.
Have you seen an interesting golf story? Tell us about it!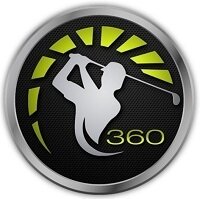 bkuehn1952 says:
I wish Mr. O the best of luck in dealing with this terrible affliction.
6/30/15
jbourn235 says:
Such a great place webpage where you can play free
stickman games online
without any registration.
2/21/18