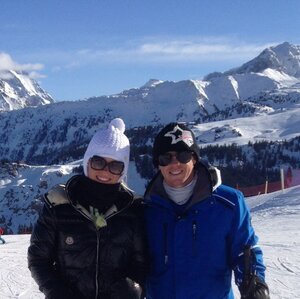 Just days after sending out wedding invitations and 141 days into his engagement, Rory McIlroy has called off the big event and split with tennis star Caroline Wozniacki:
"Look, I'm no different than anyone else. Everyone has been through breakups and it's obviously very, very difficult. But look, I'm here to try and concentrate on this week and answer questions about golf, and that's what I'm going to do.

"The problem is mine. The wedding invitations issued at the weekend made me realize that I wasn't ready for all that marriage entails. I wish Caroline all the happiness she deserves and thank her for the great times we've had. I will not be saying anything more about our relationship in any setting."
McIlroy also said he had not thought about withdrawing from this week's BMW PGA Championship on the European Tour:
"I made a commitment to be here. It's the European Tour's flagship event. I'm very proud to be part of the European Tour. The European Tour have been very good to me over the last number of years and I thought it was my duty to come back and play in this event. Once I gave my word that I would, I wasn't going to go back on it.

"My schedule right now is here, Memorial, and US Open, Irish Open, Scottish Open, British Open. I don't think that's going to change."
Some golf fans will be sympathetic toward the 25-year-old golf star. Others will be cynical and snide. How about you, members of
ClubSG
?
Read more
Read an interesting golf article? Tip Your Editor!
Image via Twitter, Rory McIlroy
no comments posted yet.