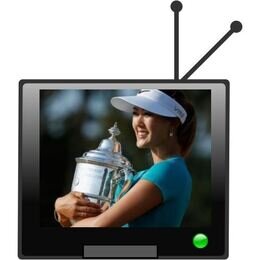 Sunday's final round of the U.S. Women's Open may not have outdrawn the television audience of the final round of the men's Open one week earlier, but it had all of the drama that Martin Kaymer sucked out of the men's contest.
NBC earned a 1.67 overnight rating in metered markets — a 92% improvement over the 2013 UWSO, when Inbee Park won the third of her three consecutive majors. Sunday's telecast was also the best for the USWO since 2007, when Cristie Kerr triumphed at Pine Needles, just down the road from Pinehurst.
This is especially impressive in the face of competition from the United States-vs-Portugal World Cup soccer match, which itself drew a record-breaking number of viewers.
But it is not an anomoly; the LPGA has enjoyed generally better television ratings this year, including for Wie's win in Hawaii and Lexi Thompson's first major championship at the Dinah Shore, both in April.
This has been a long time coming, but LPGA Commissioner Michael Whan has been working behind-the-scenes to put that tour into position where the LPGA (and in this case, the USGA). But ultimately, as in other sports, winning solves most problems.
It has taken Michelle Wie longer than some people expected to emerge as a winner. But with a win in Hawaii, a solo-second at the Dinah Shore, and now her first major championship in golf's toughest test, Wie may yet prove to be one of the biggest reasons why women's golf is gaining the viewership it so desperately deserves and needs.
Read more
Read an interesting golf story? Tip Your Editor!