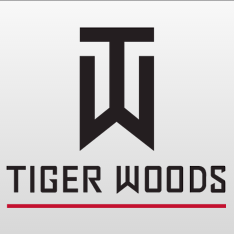 When Tiger Woods missed the 36-hole cut at the PGA Championship last Friday, he also missed out on the opportunity to qualify for the PGA Tour's FedEx Cup playoffs. His only hope to make the Ryder Cup team was as a captain's wildcard selection on September 2, since he was in 70th place in the points standings, owing to being out following microdiscectomy surgery on March 31.
On Wednesday, Woods did the honorable and practical thing for U.S. Ryder Cup team captain Tom Watson by releasing this statement:
I've been told by my doctors and trainer that my back muscles need to be rehabilitated and healed. They've advised me not to play or practice now. I was fortunate that my recent back injury was not related to my surgery and was muscular only.

I have already spoken to Tom [Watson] about the Ryder Cup, and while I greatly appreciate his thinking about me for a possible captain's pick, I took myself out of consideration. The U.S. team and the Ryder Cup mean too much to me not to be able to give it my best. I'll be cheering for the U.S. team. I think we have an outstanding squad going into the matches.

I plan to return to competition at my World Challenge tournament at Isleworth in Orlando, Florida, Dec. 1-7. It's an event that's important to me and my foundation, and it will be exciting to be playing again.
Matt Kuchar (6th place) and Jason Dufner (10th place) are also ailing, although they have not formally pulled out of the Ryder Cup yet. Kuchar suffered back spasms at the practice range and did not even start the PGA Championship. As defending champion, Dufner understandably teed it up, but his arthritic neck and shoulders forced him to call it quits at the 10th hole on Thursday.
Tom Watson's announcement of his wildcard selections in two weeks will be very interesting, indeed.
We can't wait. :)
Read more
Read an interesting golf article? Tip Your Editor!
Image via Facebook
no comments posted yet.