D.J. To Receive $175K Bonus: Reports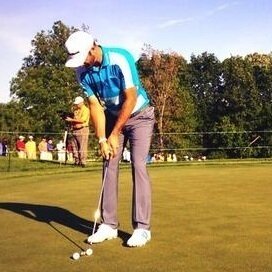 Several media reports say that Dustin Johnson, who has not played on the PGA Tour since July, still will receive a FedEx Cup bonus because he has only sunk to 30th on the points list. Rex Hoggard of Golf Channel reports that Johnson's bonus will be $175,000.
Late in July, Johnson announced that
he was "taking a leave of absence"
because of "personal challenges."
Just a few hours after that,
Golf Magazine
reported that
Johnson had actually been suspended for testing positive cocaine use
— and that it was not his first positive drug test. An avalanche of other reports painted a picture of an ugly, out-of-control lifestyle involving cocaine and at least one affair with the wife of an as-yet-unnamed PGA Tour star.
Johnson has not played on the PGA Tour since July, when he finished T-12 at the Open Championship and the missed the cut at the Canadian Open. His temporary withdrawal from golf has included missing the PGA Championship, pulling out of consideration for the U.S. Ryder Cup team, and missing the entire series of PGA Tour playoff tournaments.
Read more
Read an interesting golf article? Tip Your Editor!
Image via Twitter, Dustin Johnson
no comments posted yet.