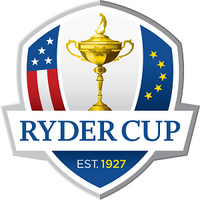 On Wednesday,
we told you
about the Turkish Golf Federation withdrawing from consideration to host the 2022 Ryder Cup matches, with Italy suddenly stepping into the race.
Now, Turkey is back in the race — thanks to a technicality. Ryder Cup Europe officials
formally accepted the bid
by the Turkish Golf Federation, so this supercedes the Turks' earlier decision to withdraw from the bidding process. The TGF will continue to work toward a bid to host the 2026 Ryder Cup at a golf course closer to Istanbul.
Meanwhile, after a misunderstanding, Denmark is suddenly out of the running. On September 28,
Jyllands-Posten
reported that the
Danish Golf Union was not submitting a hosting bid
. DGU director Morten Backhausen apparently contacted Ryder Cup Europe officials wimply wanting to know the requirements and parameters. However, this does not necessarily mean that Denmark will not actually submit a bid, since the actual submission deadline is April 30, 2015.
This writer hopes the Danes will do some heavy research and reconnaissance of their own courses — and put together a package for 2022
or
2026.
Denmark may not have thousands of courses, but they have a nice variety of old school layouts, including some genuine seaside links courses. The problem is that only a handful of the really great layouts have enough space to support all the spectators, media, and supporting food service and infrastructure. Two of them are relatively recent Robert Trent Jones, Jr. designs: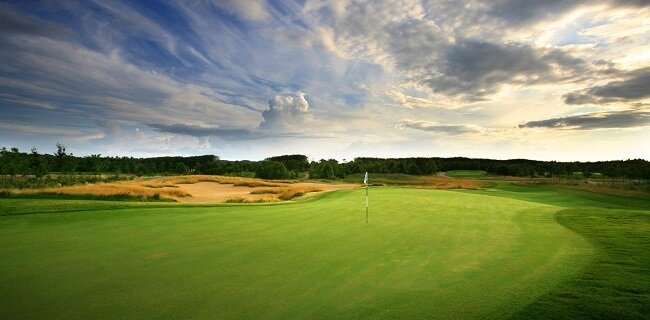 Lübker Golf Resort
is a 27-hole facility with several stiff challenges and is generally ranked among the top courses in Denmark. The developers included dining and conference facilities on-site, so in theory, the Danish Golf Union could not rule out a proposal including Lübker.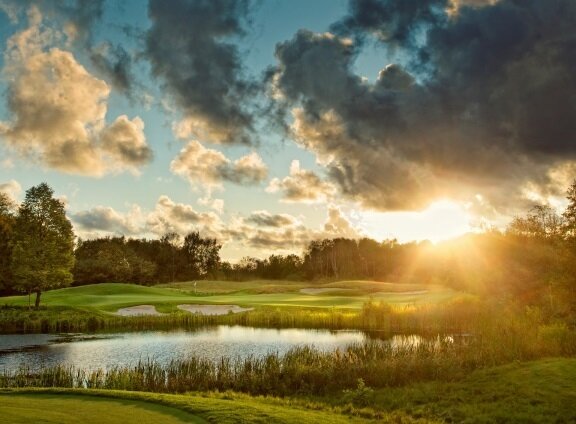 The
Scandinavian GolfKlubb
's Old Course is another formidable track known not only for its difficulty, but also for some of the bunkers that have optical illusions — especially at the 10th hole. Both courses at The Scandinavian were designed by Robert Trent Jones, Jr. and his lead architect, Bruce Charlton, and opened in 2010.
Whether or not
Esbjerg Golfclubb
's Marbæk course has enough room for the infrastructure is not yet known, but the Marbæk layout has hosted the Danish Open and plays much tougher than other courses because of the steady winds coming off the North Sea.
Also noteworthy in Denmark is the New Course (a.k.a. "PGA Backtee Course") at
Himmerland Golf & Spa Resort
, which is hosting the European Tour's "Made In Denmark" tournament until 2016.
One of the truly great and unique things about golf is the wide variety of courses that exist all around the world. Denmark and Turkey may not come to most people's minds as great golf destinations, but some great courses are available to play if a person looks hard enough.
Have you seen an interesting golf story? Tell us about it!
Images via Wikipedia, Lübker Golf Resort, Scandinavian GolfKlubb
no comments posted yet.