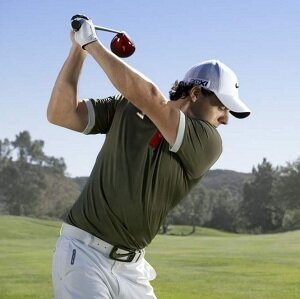 Rory McIlroy, the undisputed best golfer in the world at the moment, has been in a legal battle with his former management agency, Horizon Sports.
The
latest accusation
came earlier this week in a Dublin court. Lawyers for Horizon Sports Management now say that McIlroy deliberately "wiped clean" several mobile phones for the purpose of hiding information about his battle.
On Wednesday, McIlroy attorney Michael Cush
said in court
that Horizon's latest allegation is "set against a backdrop of an inherently implausible conspiracy theory. It's speculation and conjecture."
Addressing the specific claim of "phone wiping," Cush said that "nothing unusual" is involved in cleaning data off his old devices. Cush further said that he liked to delete unwanted data when disposing of old phones in order to protect his privacy.
This is patently understandable; when your humble correspondent has exchanged mobile phones in the past, I have always deleted installed applications, including any stored data, before doing a "factory reset." In this day and age, it seems entirely logical and prudent to do so.
However, Horizon attorney Maurice Collins said that "(w)e know there's been significant destruction of data." Collins is trying to obtain further disclosure orders from the court. They claim that the mobile devices of three other
dramatis personæ
in the case, including McIlroy's father Gerry, were also wiped clean — improperly.
McIlroy initiated the lawsuit against Horizon in an attempt to terminate a management contract that he says has cost him £4.3 million in fees. Horizon have since filed their own countersuit — and they claim that McIlroy owes them £5.7 million in fees and commissions.
Have you seen an interesting golf story? Tell us about it!
no comments posted yet.