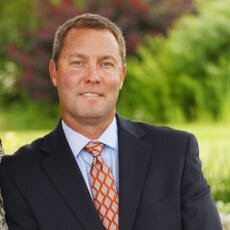 Michael Whan, who became Commissioner of the Ladies Professional Golf Assocation (LPGA) on October 28, 2009, has been retained as commissioner for another six years. What's contract extension will run through 2020.
The LPGA has come a long way since July 13, 2009, when the controversial Carolyn Bivens resigned under tremendous pressure from LPGA tour players amid financial and logistical disarray, along with lost tournaments and lost sponsorships.
After retired United States Navy Rear Admiral Marsha J. "Marty" Evans served as interim commissioner for three months, the LPGA hired Whan. His professional background includes brand management experience at Proctor & Gamble, Wilson Sporting Goods, and a senior leadership post at TaylorMade.
Since taking the helm of the LPGA, Whan has piloted the LPGA back to health. The circuit has grown from 23 events in 2010 to 33 this year, while overall prize money as surged from roughly $40 million to over $60 million this year.
The LPGA's presence on television has gone from roughly 200 tape-delayed hours up to more than 400 scheduled hours — the overwhelming majority of it live on Golf Channel. One notable (and perfectly welcome) exception is the U.S. Women's Open on June 19-22, which will be telecast by ESPN2 and by NBC Sports.
Whan's extension comes just two days before North America's first professional major championship of the year, the ANA Inspiration (f.k.a. the Dinah Shore), begins on Thursday morning.
Have you seen an interesting golf story? Tell us about it!

bkuehn1952 says:
He has done a fine job and the LPGA members were correct to keep him on their team for another 6 years. The few times I have seem him in action, he truly appears to love golf and the woman's tour.
4/1/15