The second round of the Masters Tournament is giving
Jordan Spieth
the chance to prove what we have suspected for so long: He is for real and isn't afraid of a sophomore slump.
Long Tall Texan
On the heels of a nine-birdie, one-bogey Thursday 64, Spieth took to the first tee at 9:58 a.m. EDT Friday morning and promptly picked up where he left off. For the second straight day, Spieth started off par-birdie and chipped away at the famous course — not with massive power, but with intelligent shot-placement, laying up in order to give himself clean wedge shots on the par-5s, and avoiding mistakes. Spieth tied the major championship 36-hole scoring record with a bogey-free 64 + 66 = 130 — setting a new Masters 36-hole scoring record. The previous standard stood since 1976 by
Raymond Floyd
.
A fine example came at the 8th hole: After a somewhat poor drive, Spieth cozied his approach close to the hole for a straightforward birdie at the 8th. And after hitting his approach shot to 15 long on Thursday, his wedge approach on Friday skidded to a nice, neat stop above the hole for another birdie.
On Golf Channel on Friday afternoon, David Duval likened "the zone" to a quiet place where there's no rushed thoughts in one's brain, no rush through one's swing, and no outside interference. Nothing else bothers you, said Brandel Chamblee. Coupled with Spieth's complete golf game, the picture seems formidable, indeed.
Charles Atlas
If not for Jordan Spieth,
Charley Hoffman
would be the unexpected breakout story. Early Thursday morning, Hoffman burst to a lead, mixed two bogeys with an eagle at 15 to posted a 5-under-par 67. On Friday afternoon, the California native picked up where he left off on Thursday, pouring in birdies at 2, 5, 12, 13, and then at 14 to surge to -10. In fact, the only smudge on Hoffman's card happened at 18, when he sliced his tee-shot into the trees, then blew his approach left of the fairway, costing him a bogey. Still, 67 + 68 = 135 (-9) after two rounds is nothing to sneeze at:

In fact, Hoffman would be your leader at the halfway point were it not for the thin young Texan; he is four shots ahead of third place.
As Chamblee pointed out afterward, Hoffman's ball-flight and driving skills are excellent and consistent. And for having "only" three PGA Tour victories, Chamblee said that we golf fans tend to get spoiled by players like
Tiger Woods
and
Phil Mickelson
. In his opinion, three Tour victories is quite admirable.
Here Come The Dogs
A trio of contenders is just two back of Hoffman at 137 (-7): 2013 U.S. Open champion
Justin Rose
has gone 67 + 70, while
Paul Casey
has carded 69 + 68 to tied for third at -7.
The other big name in that trio is the rejuvenated
Dustin Johnson
, who potted three eagles and a birdie on Augusta National's par-5s on Friday. His round was marred only by a bogey at the last. The three eagles set a single-round Masters record.
Sitting alone in 6th place is
Phil Mickelson
. Following a Thursday 70, Mickelson over-spun his bunker shot at the 4th, spinning it backward and costing him a bogey. But after that, he was the Phil Mickelson we've come to enjoy. At the long 8th hole, Lefty pulled his tee-shot to the right, but hammered a long second to the front of the green. An excellent 49-foot putt came up less than a foot from the jar, giving him a tap-in birdie. Then at the 11th, he stuck a sub-orbital approach to seven feet and canned the birdie.
Ernie Els
had a "one step forward, two steps back" round, including painful bogeys at 10 and 11, before capitalizing on the second nine's two par-5s. His Friday 72 leaves him alone in 7th place at -4.
Tied for eighth place at (-4) 140 is Kevin Na, who offset bogeys at the 4th and 15th with birdies at 2, 3, 5, 8, 9, and 16. At the 15th, with the ball above his feet and 210 yards away, Na coaxed home a grin-inducing right-to-left eagle putt. Na's Friday 66 did much to soothe the ruffled feathers he felt after a Thursday 74 — the same scores turned in by Ryan Moore, in fact.
They are tied with Wednesday's Par-3 hero Kevin Streelman (70 + 70) and Bill Haas (69 + 71).
Tied for 12th place is a 7-man gaggle of golfers that includes Louis Oosthuizen, 2009 winner Ángel Cabrera, 2011 winner Charl Schwartzel, 2013 winner Adam Scott, Jason Day, Hideki Matsuyama, and...
He's how old?
Yes, it is true. Mark O'Meara is 58 years old — and he shot 68 on Friday to get to -3 at the halfway mark. Looking at the bigger picture, this is not an absurdity; remember that when O'Meara won the 1998 Masters and the 1998 Open Championship, he was 42 years old. And like a 58-year-old Jack Nicklaus at the 1998 Masters, O'Meara will play the weekend at Augusta National.
Tiger makes the cut
As improbable as it seemed a week ago, Tiger Woods not only made the cut, but shot 69 on Friday and took advantage of his rejuvenated short-game skills. At the par-3 6th, Tiger flew the green, then came up short of the green with his second, doing well to save bogey.
Other than this, Woods was solid. His approach to the first hole came down eight feet above the hole, giving him a birdie right out of the gate. At the 7th tee with a fairway metal, Woods hit the starboard side of the fairway and put his approach on the front of the green, 27 feet below the jar. He holed that challenging right-to-lefter, getting himself back to red figures. Tiger remains 12 shots behind the lead at -2, but he made the cut by five.
Rory's roller-coaster
The overwhelming favorite coming into the week, Rory McIlroy is actually one shot adrift of Tiger. He stumbled out of the gate with 40 on the opening nine, which ended with an ugly double-bogey at the 9th. But an impressive one-putt at the 10th presaged two pars at 11 and 12. Coming out of Amen Corner at 13, he unleashed a wicked tee-shot that split the fairway. With the ball above his feet in the fairway, McIlroy had a long second that he ripped to just two feet. The resulting eagle boosted him back to level par. Rory lost one of those strokes at 14 when his 44-foot birdie putt finished just two feet away, but his par-saver scooted over the right edge. Bogey.
At 15, McIlroy uncorked another long drive to the middle of the fairway, giving him 227 yards to the flagstick. A long iron to the far right corner of the green left him with a long eagle putt, which he lagged to about 12 inches and a birdie — and level par. At 17, Rory split another fairway, then his approach
just
bounced beyond the far left corner of the green. With a wedge in hand, he chipped in from about ten feet for another birdie and red figures. On the 18th tee, the Northern Irishman stayed about ten feet inside the right edge of the fairway, then unloaded his approach to the middle shelf of the green, rolling back to about eight feet. The closing birdie got him to -2.
Also in the pack at -2 with Woods and McIlroy are Sergio García, Danny Willett, Russell Henley, Jonas Blixt, Patrick Reed, and defending champion Bubba Watson.
Missing the cut are...
Jim Furyk, Luke Donald, Gary Woodland, Ryder Cupper Stephen Gallacher of Scotland, recent PGA Tour winners Matt Every and J.B. Holmes, Brandt Snedeker, Ben Martin, Billy Horschel, Camilo Villegas, Pádraig Harrington, Victor Dubuisson, and all of the amateur competitors.
Also missing the cut in his final competitive round at the Masters was two-time champion Ben Crenshaw, who nevertheless drew nothing by applause all afternoon.
On TV
North American television coverage will begin on CBS at 3:30 p.m. EDT and is scheduled to run until 7:00 p.m.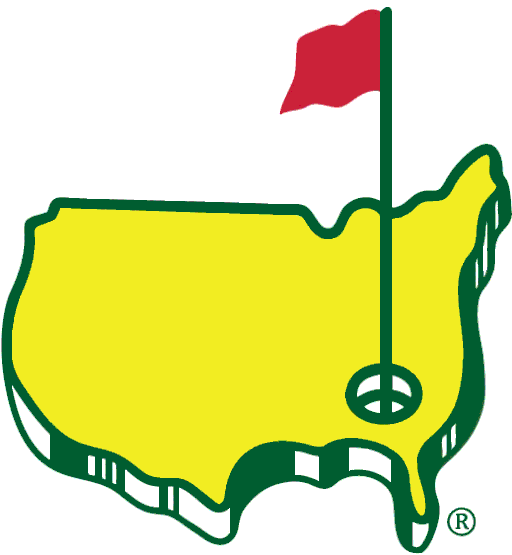 Leaderboard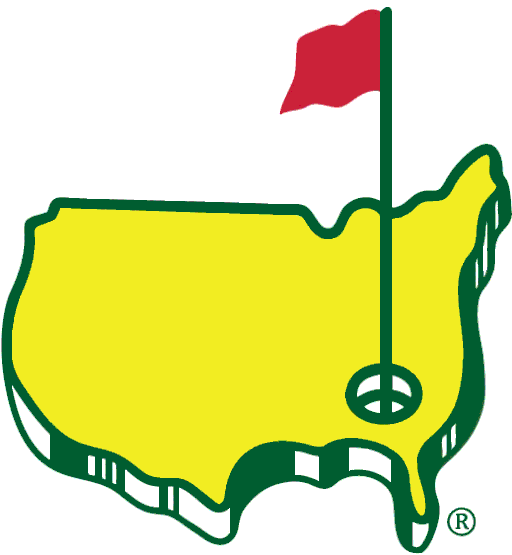 Third round pairings
Have you seen an interesting golf story? Tell us about it!
Images via Twitter