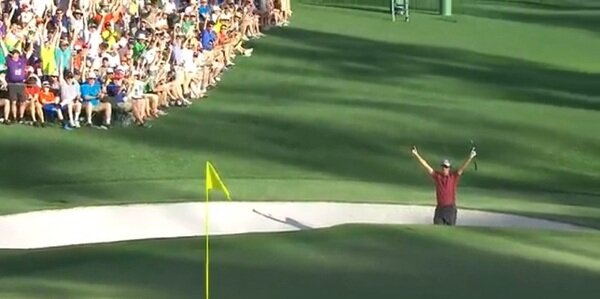 The battle is about to be joined.
When the contenders teed off this afternoon, Sir Nick Faldo told his CBS audience that he thought scoring would be a bit difficult, given some of the hole locations.
Jordan Spieth
went deeper under par — but so did some notable emerging competitors.
The Leader
On Moving Day, Spieth tussled with Augusta National, mostly because he was tussling with his swing — Spieth lost several shots to the right, costing him several scoring chances. One example of Spieth's struggles came at the long 8th, when he mis-hit his second off the right side of the fairway. The bright spot was that he had an excellent angle to the flagstick, which was tucked back far-left. He was able to pitch on and two-putt for par.
Then at the 9th came his turn of fortunes. He accidentally landed his approach between two bunkers in the second cut left of the green — and got an amazing sideways bounce to within three feet. On CBS, Faldo exclaimed, "that is INCREDIBLE!"
After Spieth sank the birdie putt to get back to -15, Faldo and the CBS production crew nicely illustrated Spieth's putting pattern, in which Spieth takes a few looks at the hole, the just before he strokes the putt, looks toward his target one last time and putts while looking at his target. Faldo noted that the young Texan has been doing this even on those shorter putts.
On the second nine, Spieth followed two pars by sticking the landing at 12 like a gymnast, leaving just about nine feet for a birdie, which got him to -16. At the 13, Spieth lost another tee-shot into the pine straw right of the fairway, then wisely chose to lay up with his second, and then stuck a wedge
just
at the upper edge of the back shelf of the green. He sank the 11-foot birdie.
Suddenly, a mis-step at 14. He missed a 23-footer for birdie, then floated the left edge of the cup with his par-saver.
At 15, Spieth
just
cleared the front ridge of the green, leaving his 28-footer for eagle only about 16 inches short and left of the hole, converting the birdie. He followed with a tee-shot below the flagstick, positioned front and right, which he confidently stroked home.
Augusta National's 17th hole was nearly his undoing. Instead of a slice, Spieth hooked his tee-shot to the left for the first time all week. He wedged to short and right of the green, after which he was heard telling his caddie that he wasn't comfortable pitching from downhill at that location. And when he failed to clear the front slope, the ball trickled back to the collar. From there, he putted to about three feet short of the hole, and then burned the left edge of the jar, costing him a three-putt double-bogey.
Spieth split the fairway with his tee-shot, but lost
another
approach shot into the gallery right of the green and beyond the bunker. After an inordinately long period of self-deliberation, Spieth pitched to about eight feet, sinking the par-saver and getting himself another Masters Tournament scoring record:
But it isn't over yet...
Hello, England's Rose
2013 U.S. Open champion
Justin Rose
has been on the or near the top page of the leaderboard all week. Following rounds of 67 and 70, the Englishman momentarily struggled with Augusta's outward nine, but turned at level par for the day with a rather ticklish downhiller for birdie at the 9th.
Rose began to bloom at the 13th, lashing a 210-yard second to just beyond the back ridge of the green. Chipping over the ridge, Rose nearly holed for eagle and sank the resulting five-footer for birdie to get to -8.
At 14th, Rose put his tee-shot
just
off the right side of the fairway and (again) put his approach slightly over the green. Using a putter, he coaxed in a birdie at the right edge of the jar.
At the 15th, Rose's long-iron second from 215 yards landed safely and turned left, giving him 23 feet for a two-putt birdie.
Potential trouble plopped up at 16 when he chunked his tee-shot short and into a flat lie in a slightly wet front bunker. Rose then turned disaster into delirium for the patrons:
Rose electrified the gallery again at 18 when he curled home a 20-foot putt that angled right twice.
Once again, Justin Rose is positioned well for another exciting finish. He first did it at the 1998 Open Championship at Royal Birkdale when, as an amateur, he finished T-4, just two shots out of the Mark O'Meara - Brian Watts playoff. Following a victory at the 2012 WGC-Cadillac, Rose
captured his first professional major
at the 2013 U.S. Open at Merion.
On Saturday night, Rose put himself in Sunday's final pairing with Spieth on the strength of another 67. At (-12) 204, the Englishman is legitimately positioned to catch Spieth, just four shots adrift.
Mickelson moves up...
Three-time Masters winner
Phil Mickelson
did not let bogeys at 11 and 17 bother him; he moved on Moving Day, shooting an impressive 32 on the opening nine. At 13, Lefty hit a long right-to-left fade, splitting the fairway and leaving him just 202 to the green, 36 feet below the hole for a two-putt birdie. At that point, Mickelson was at -10, six behind Spieth.
Just moments after his second shot at 15, Mickelson was heard by CBS audiences to say, "oh, I flushed it!" In fact, he almost holed it, burning the left edge of the flagstick. Sure, it rolled off the back of the green, but with putter in hand, he two-putted for a birdie and getting to 11-under.
And while Mickelson didn't dump his tee-shot at 16 into a bunker (as Rose did), he caught the wrong edge of the slope, rolling to 41 feet away.
And then...
Any questions?
With a 67 on Moving Day, Mickelson is at -11, five back of Spieth, but one back of Rose. Obviously, "Lefty" cannot be counted out on Sunday.
...while Hoffman hangs on
Three-time PGA Tour event winner
Charley Hoffman
was alone in second after 36 holes, but struggled after birdies at 8 and 11. At the par-3 12th, Hoffman left his tee shot in the front bunker and did well to sink a 20-foot par-saver. At the 15th, things got awfully slippery when he put his tee-shot on the left side of the fairway, leaving him an approach shot from behind five tall pines. His drawn approach bounced off the bank embankment and plopped back into the pond. After a drop, his long pitched unfortunately checked up and left him over 20-feet for a two-putt bogey.
Hoffman sits alone in fourth place at -10, six shots adrift of Spieth.
Guess who's baaaack!
Improbable as it may sound,
Tiger Woods
is tied for fifth place, albeit a full ten strokes back:
Yeah, so much for those "yips" with his short game. He even unleashed a fist-pump at 13! It could take a miraculous, record-shattering round for Tiger to win the 79th Masters, but considering where his game was in Phoenix and San Diego, this is almost paradigm-shifting.
"We're the other guys... remember?"
Tied for fifth place with Woods are
Rory McIlroy
,
Kevin Streelman
(70),
Kevin Na
(70), and
Dustin Johnson
(73).
After a pair of 71s to make the cut, McIlroy's game finally found traction on Saturday. An awfully impressive recovery shot and a successful long eagle putt were his opening salvo, followed by birdies at 8, 9, 13, and 15. But his attempted par-saver at 16 slid to the right. Then his tee-shot at 18 found the front fairway bunker, his approach came up short, and his par-saver cruelly lipped-out left-to-right.
As a result, the "
Holywood
Matinee Idol" shot 68 when he nearly had a 66.
Buckle up, friends
Spieth's lead is down from five shots to four. And unless he solves his long-irons-lost-right problem on the range before his 2:50 p.m. start time on Sunday afternoon. Unlike Martin Kaymer's cold, systematic takedown of the men's U.S. Open field last June, this one looks to be
much
tighter and more nail-biting.
We cannot wait. :)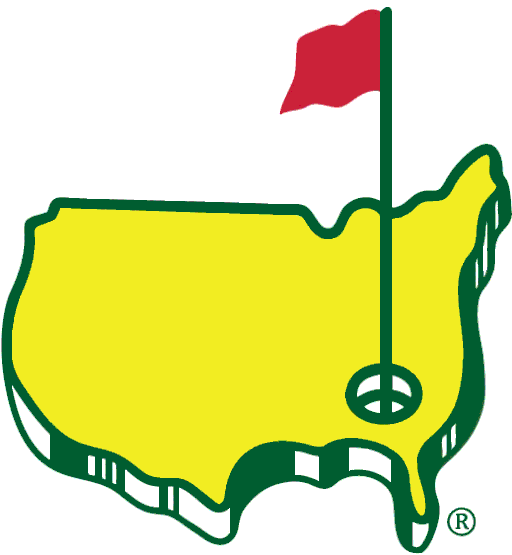 Leaderboard
Have you seen an interesting golf story? Tell us about it!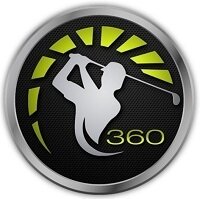 no comments posted yet.