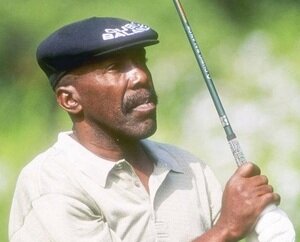 PGA Tour star and 1985 Players Championship winner Calvin Peete died early this morning at the age of 71.
Calvin Peete will be remembered for persevering through a broken left arm as a child that never healed properly when a doctor failed to set the arm properly in a cast. Despite this — and only beginning to play golf during his 20s — Calvin Peete hung tough and made it to the PGA Tour.
Peete turned professional in 1975, winning the Greater Milwaukee Open in 1979. But Peete turned red-hot during the 1980s, winning 11 times between 1982 and 1986, starting with a second Greater Milwaukee Open victory in 1982 and rolling through the 1985 Players Championship. He won both the Vardon Trophy and the Byron Nelson Award in 1984, bookended by spots on the United States Ryder Cup team in 1983 and 1985.
In spite of that troublesome left arm, Peete actually led the PGA Tour in driving accuracy from 1981 to 1990. In fact, since 1981, nobody has been better than Peete and his 82.6% or better fairway statistic. Nobody. He was also a welcome presence on the Senior/Champions Tour from 1994 to 2000.
Among the first notable people to comment on the loss of Calvin Peete was PGA Tour Commissioner Tim Finchem:
"Calvin was an inspiration to so many people. He started in the game relatively late in life but quickly became one of the TOUR's best players, winning and winning often despite the hardship of his injured arm. I can still remember watching Calvin hit drive after drive straight down the middle of the fairway, an amazing display of talent he possessed despite some of his physical limitations.

"Throughout his life, he gave so much, and we especially noticed it when he moved to Ponte Vedra Beach as he continued to support the community, the PGA TOUR and our various charitable pursuits. Along with his wife, Pepper, he made such a difference working with The First Tee and junior golf in this area. Calvin will always be remembered as a great champion and an individual who consistently gave back to the game. We will dearly miss him."
Calvin Peete was born July 18, 1943 in Detroit and passed away this morning in Atlanta, age 71 years. He is survived by his wife, Pepper, and his children, Calvin, Dennis, Rickie, Nicole, Kalvanetta, Aisha, and Aleya.
Needless to say, we at SkyGolf are thankful that Calvin Peete graced the game we love for at least three decades. We truly never will forget him.
Have you seen an interesting golf story? Tell us about it!
Image via Twitter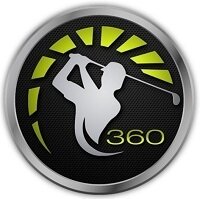 bkuehn1952 says:
It is people like Mr. Peete that give hope to a lot of golfers. His background, physical disability and late start in the game ultimately did not prevent success. If he can do it, maybe the rest of us can eventually break "80" or achieve whatever goal we may have set for ourselves.
4/30/15