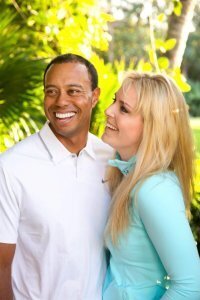 In a message on his web site, Tiger Woods
announced
on Sunday that he and skiing star Lindsey Vonn have split:
"Lindsey and I have mutually decided to stop dating.

"I have great admiration, respect and love for Lindsey and I'll always cherish our time together. She has been amazing with Sam and Charlie and my entire family.

"Unfortunately, we lead very hectic lives and are both competing in demanding sports. It's difficult to spend time together."
Just weeks ago on April 20, Vonn appeared on Seth Meyers's late late late night talk show on NBC. When Meyers asked her whether she likes golf, she diplomatically said "I love golf."
But her physical reaction strongly hinted otherwise:
It should be noted that very few celebrity-athlete marriages survive not only the constant pressure of public curiousity, but also the punishing schedules.
This is the most prominent breakup on the PGA Tour since news of the
impending divorce of Jason and Amanda Dufner
on April 1.
Have you seen an interesting golf story? Tell us about it!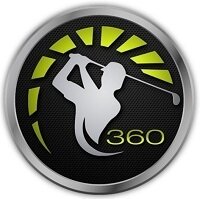 bkuehn1952 says:
It is so hard to both track the golf world as well as the personal lives of all the participants. Sigh.
5/5/15