2015 U.S. Open, Day 2: Chambers (Bay) of horrors
Obviously, the top story of the day was Jason Day — and
his collapse with vertigo
at the end of his round. But before his episode of benign positional vertigo, Day shot a see-saw level-par 70 with four birdies and four bogeys. He remains at -2, so if he feels well enough to play, he is within shouting distance of the lead.
Day also had one of the strangest trips through the par-5 1st hole (his tenth hole of the day) on Friday: His dumped his second shot into a greenside bunker. But his sand wedge third sailed
way
past the hole, some 100 feet down the slope on the opposite side of the green.
In the following video (at the :29 mark), Day's frustration turned into befuddled relief:
A long birdie putt at the 2nd hole boosted him to -3. Following a bogey at the 4th, a birdie at the 8th, and a remarkable sand shot and two-putt after his vertigo spell, Day went to the scorer's tent — and then the medical facility — at 68 + 70 = 138 (-2). We at SkyGolf and SkyCaddie sincerely hope he is safe and well enough to play the weekend — and not just because he has a very good chance of winning his first major championship.
But man, that
would
be fun.
Chambers (Bay) of horrors
On Friday, United States Golf Association executive director Mike Davis and his staff set up
Chambers Bay Golf Course
to play at an astounding 7,695 yards — the longest-ever course in major championship history. The fine fescue on the course gets faster as it dries, so some golfers had trouble keeping their shots on the greens and fairways.
The greens are seeded with a blend of fine fescue and
poa annua
— meaning that when the fescue "goes to sleep" in the afternoon, the greens turn "golden"... and run faster... and bumpier... and
way
more slippery.
So, when the Thursday afternoon starters went out early Friday morning, a number of them were flummoxed by the slower green speeds. Ernie Els, Justin Rose, Ben Martin, Rickie Fowler, Jason Day, and Zach Johnson were among those who left putts short in the morning.
Spieth savages the 18th
After a 10th-tee start and a bank-shot off the back ridge, Jordan Spieth opened with a birdie, then followed with birds at 14 and 15. But at 16, Spieth overcooked his approach shot through the green and into the long bunker. A stone in the bunker presented a problem, but a local rule permitted him to move it. Former USGA executive director David B. Fay, serving as the rules consultant for Fox Sports, did a nice job on the air of explaining the situation. Anyway, Spieth splashed out of the bunker to four feet, from which he calmly saved par.
And then, trouble at the 18th...
In an interview scrum afterward, various
ink-stained wretches
reptiles
reporters, who got to see and hear the footage captured by Fox Sports, questioned Spieth about his comments. The young Texan was pretty straightforward:
The double-bogey took back two of the four birdies Spieth had made. But he responded after the turn with an approach at No. 1 to 13-feet, followed by a birdie. At the 486-yard 5th, Spieth found a green-side bunker, but saved par with a 9-footer. And the downhill par-3 9th hole, Spieth sank a ten-footer from left of the hole.
Aside from the mess at the 18th, his Friday 67 left him at -5, which turned out to be good enough for a share of the halfway lead:

Reed rocks
Spieth's 2014 Ryder Cup playing partner, Patrick Reed, was roundly scoffed at and ridiculed last year for calling himself one of the top-five players in the world at that time.
But on Friday at Chambers Bay, Reed was both cool and relentless — even when the golf course snapped back at him like a king cobra in a fight. Reed took his first U.S. Open lead at 3:59 p.m. PDT at the 4th hole, when he banked his approach shot off a ridge behind the flagstick, to three feet. The resulting birdie boosted him to -6.
But at the 506-yard par-4 7th, he misplayed his first putt off a ridge, then his par-saver slid left. At the 582-yard 8th, he got the shot back with a fairway metal to 40 feet for a two-putt birdie. But the course punched back with a bogey at the par-3 9th and another at the 483-yard 10th hole. Reed took another shot back with a bird at the absurd 544-yard par-4 11th hole.
And then at 12, the eagle landed:
With the long putt, Reed surged into a tie for the lead with Dustin Johnson, playing one hole ahead of him. Following a give-and-take battle with the course, Reed delivered again at 16:
That momentarily giving him the solo lead at -6. But a bogey at the last left him tied with Spieth for the 36-hold lead at (-5) 135.
Spieth and Reed will be in the final pairing on Saturday afternoon.

For his own part, Dustin Johnson had a roller-coaster ride on Chamber Bay:

At the par-5 8th hole, D.J. hit is approach to 20 feet and two-putted for birdie, which got him to -7. Slowly but surely, the golf course eroded his lead and left him with a (+1) 71. Paired with his Thursday 65, Johnson is at (-4) 136, tied for third place with talented South African Branden Grace (69 + 67). The two will play together in the next-to-last pairing.
Lefty lurches
After shooting a 69 on Thursday, Phil Mickelson hoped to launch himself into contention on Friday. Instead, Mickelson's putter went cold. He opened his round with an approach into a bunker, and a two-putt bogey at the 483-yard par-4 10th. At the 513-yard par-4 14th, his approach wound up in an awkward clump of fescue between the green and the bunker. He deftly flopped a big wedge to about five feet, from where he one-putted for a "good bogey." At 18, Mickelson lagged from about 20 curling feet, but stubbed his four-foot par-saver.
Turning at the first hole, Lefty almost notched his first birdie from eight feet, but again slid it left for an ordinary par. Four more pars followed, leaving him unable to gain any ground on the field. The 512-yard "par-4" 6th took a bite out of his scorecard. Then at the 506-yard par-4 7th, a left-to-right "Cape"-style hole, Mickelson's 60-foot birdie putt came up at least 12 feet short, then drifted left to about 25 feet away. The three-putt bogey dropped him to +4.
His only birdie of the day came at the 8th, when he pitched off the left bank and funneled down and clockwise, to about 11 feet. then saved three straight pars. But at one of the hardest holes on the course — the 514-yard 18th — Phil suffered another bogey.

His 69+74 = 143 (+3) leaves him eight shots off the lead, one shot inside the cut line, tied for 35th, and no closer to that first and long-elusive U.S. Open Championship victory.
See you later
Oh, by the way, Tiger Woods shot 76 on Friday to miss the cut by 11 shots. Other notables who finished out of the final 36 holes include former champions Martin Kaymer, Retief Goosen, Graeme McDowell, Lee Jansen, and Lucas Glover. Also missing the weekend will be Rickie Fowler (!), Bill Haas, Charley Hoffman, Hunter Mahan, Victor Dubuisson, Marc Leishman, Erik Compton, Ryan Moore, Danny Willett, Miguel Ángel Jiménez, Bubba Watson, Brian Harman, Russell Henley, and Ryo Ishikawa.
Route 66
J.B. Holmes offset four bogeys with six birdies and an impressive eagle at the long 8th to shoot 66, tied for the low round of Friday with South Africa's Louis Oosthuizen, who battled back from a seemingly disastrous Thursday 77. Holmes is in the hunt at -2, but Oosthuizen just made the cut at +3 and has a long way to go to catch up.
For Saturday:
In the United States, the Fox Television Network will take the air at 2:00 p.m. EDT / 11:00 a.m. PDT with live coverage, while Fox Deportes jumps on the air five hours later at 4:00 p.m. PDT.
The National Weather Service forecasts sunny skies and a high of 74 °F, with northeast winds of under 10 m.p.h.
Moving day ought to be
very interesting
...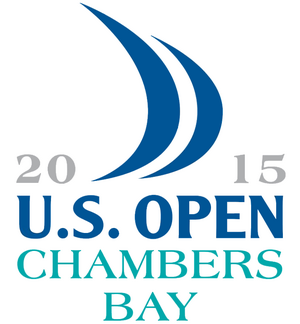 Leaderboard

Groupings
Have you seen an interesting golf story? Tell us about it!